OUR CAMP
LOCATED at historic Camp Arequipa in Fairfax, California, Arequipa Day Camp is a Girl Scout summer day camp operated since 1960 by the volunteer efforts of three local Girl Scout Associations in conjunction with Girl Scouts of Northern California Council.
DURING the summer of 2016, we will present four 5-day sessions to accommodate the demand for quality camps for girls in Marin County.
• Session I: June 20-24
• Session II: June 27-July 1
• Session III: July 11-15
• Session IV: July 18-22

COME HAVE FUN WITH US! Our camp offers girls who are 5 or older through the summer after 5th grade:
Archery • Swimming • Outdoor Cooking • Nature Activities • Hiking • Girl Scout Program • Arts & Crafts • Singing • New Friends & FUN!
We have a Leadership program for girls who have completed 6th grade, and who have previously attended Camp Arequipa at least one summer as a camper.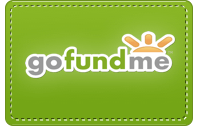 HELP US SAVE OUR CAMP AREQUIPA POOL!
The pool is 55 years old, and needs to be repaired or removed. We can't imagine operating camp without it.
On hot summer days our campers enjoy the opportunity to cool down after cooking, hiking, archery or any of the other great activities we do at camp.
Just a couple of weeks ago, we received a warning letter from the County of Marin that we must either repair the pool or remove it. The plumbing under the concrete deck is leaking and there are other needed upgrades.
If we work quickly to raise the estimated $100,000 we need, we may be able to make the repairs in time to keep the pool open for Summer 2017.
Will you help us reach our goal?
We know we can do it with everyone's help. Every donation counts! Please contribute what you can, and please ask your friends, neighbors, grandparents, and even your employers (who may match your gift) to consider giving so that we can reach our goal! Your troop can donate too!
Contribute by clicking to our Go Fund Me site or send a check to 'Girl Scout Camp Arequipa Fund' to P.O. Box 774 Fairfax, CA 94978 (We keep more when you send a check.)
Donations of $1,000 or more will be recognized on a plaque at the pool.
If you know of any local grants or other potential contacts, please let us know by contacting Sharon Sagar at 415-847-0035.
Gifts to Girl Scouts of Northern California are tax deductible to the full extent of the law. Please consult your tax advisor as individual situations vary. Funds may be used for other important Camp Arequipa projects too!